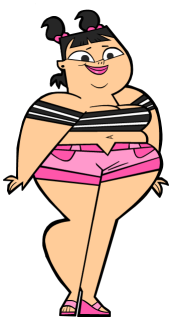 History
Zike was always minor character who was not known by many until his relationship with Sadie.
Relationships
Sadie
Zike has always had a crush on Sadie. After a while he finally got the courage to ask her out. At first they tried to keep their relationship a secret by meeting late at night. Although the others later find out of their relationship they still were better then best friends. Things went so well with them that Sadie even gave Zike the same pink short shorts (smaller size), pink flip flops, and shirt (although it was just a normal t shirt with same design) as she has. Outside of the show she thinks of him as the third member of her and Katie's duo and always likes to bring him long.
Katie
Before he was with Sadie he showed some signs of a crush on Katie but ultimately denies it. At first she was kind of jealious of his and Sadie's relationship but the later became friends. Zike is clearly shown to be jealous when Katie kisses Noah for the first time.
Jasmine
At first they started to flirt a little while but they decided not to be together. They are still very friendly to each other though.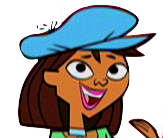 Ad blocker interference detected!
Wikia is a free-to-use site that makes money from advertising. We have a modified experience for viewers using ad blockers

Wikia is not accessible if you've made further modifications. Remove the custom ad blocker rule(s) and the page will load as expected.