15 new competitors join the ultimate competiton of Total Drama Challengers (TDC).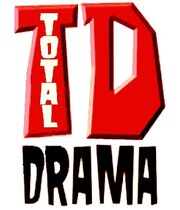 Competitors:
Elle
Jacob
Dave (FROM TDPI)
Gwen (FROM TDI, TDA, TDWT & TDAS)
EVA (FROM TDI)
EZEKIEL (FROM TDI & TDWT)
Jimmy
Halo
Vanessa
Lee
Paige
Ben
Harold (FROM TDI, TDA AND TDWT)
Howard
Isaac
The competiton has yet begun... yet!
SYPNOSIS THROUGH EACH EPISODE:
Episode 1 - Campers arrive, then face challenge - Race around whole island while dodging through several traps. Last one r=to reach the finish line, is eliminated.
Vanessa arrives first, followed by Lee, Paige, Ben, Eva, Gwen, Harold, Ezekiel, Jacob, Elle, Howard, Isaac, Halo, Jimmy, and lastly Dave.
Dave is eliminated - 15th place.
Ad blocker interference detected!
Wikia is a free-to-use site that makes money from advertising. We have a modified experience for viewers using ad blockers

Wikia is not accessible if you've made further modifications. Remove the custom ad blocker rule(s) and the page will load as expected.