Chris McLean brings back Total Drama in a big way! After the success of "Total Drama: Pahkitew Island" and its spin-off series "The Ridonculous Race", Chris McLean returns with his flagship series and looks to find yet another winning edge. Chris looked into "Rivals", the 21st season of MTV's popular reality show "The Challenge" and drew great inspiration from it! The end result? Chris is bringing back contestants from seasons past, contestants from "The Ridonculous Race", and even some all-new players as he puts one million dollars up for grabs once again. This is Total! Drama! Rivals!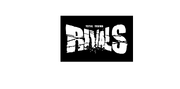 Season Overview
16 contestants are competing this season; 1 pair of new players, 3 pairs of Ridonculous Race players, and 4 pairs of Total Drama players. Each player is coming into the competition with a rival; Furthermore, someone they have butted heads with. The pair of new players consists of two polar opposites - Haley and Leah. Haley is stuck up and popular. Leah is sweet and down to earth. You get the gist. Polar opposites. The Ridonculous Race players are Carrie and Devin (best friends), Kelly and Taylor (mom and daughter), and Jay and Mickey (adversity twins). The Total Drama players are Gwen and Courtney (for their on-again, off-again friendship), Duncan and Trent (for their rivalry and relationships with Gwen), Jo and Brick (their rivalry consists of being physically dominating), and Amy and Samey (sisterhood where Amy gets everything she wants and puts Samey down.) Needless to say, some of Total Drama's fiercest rilvaries and love triangle(s) will surely rear their ugly heads!
Episodes
Ep. 1 - "The Top of the Totem Pole"
Chris - "Welcome to a brand new season of Total Drama! Following the success of our previous season, and our highly successful spin-off series, we're back with an all-new season, at a familiar location. Do you remember Boney Island?! Good. You better. This season, we're doing things just a little bit differently. We've got returning players, Ridonculous Race players, and brand spanking new players to ensure this is the best Total Drama season ever! This is Total! Drama! Rivals!"
(opening theme plays)
Chris - "Welcome back. We'll begin by introducing our pool of returning contestants. Please note, each player this season is coming into the competition with a rival, someone they've butted heads with before. First, we have best friends turned bitter enemies turned best friends turned even bitter-er enemies - Gwen and Courtney!"
Courtney - "Making me share a ride with the unappreciated goth girl is not something I'm prepared to tolerate. I'm contacting my attorney!"
Gwen - "Wow, is that your answer for EVERYTHING? How original."
Courtney - "Oh, go stuff your face with some Manson makeup or something!"
Chris - "Tension. I love it. Next, we have two dudes who fought for Gwen's affections for two seasons. One of them is a hopeless romantic who loves the number nine, and the other just spent a year in the slammer - Trent and Duncan!"
Duncan - "Huh. Boney Island doesn't look so bad now."
Trent - "When you're a punk wannabe in jail, you'll always think that way."
Duncan - "Try and say that again and you'll see where it gets you!"
Chris - "this next pair fought in every sense of the word; their physical strength was only matched by the other's strength - Jo and Brick!"
Brick - "Lieutenant McArthur reporting for duty!"
Jo - "Lieutenant?"
Brick - "I was promoted to lieutenant of the police force back home. I got it for not competing in All-Stars."
Jo - "Wow. That's......cool."
Chris - "Incompatible twins Amy and Samey!"
Samey - "I'm totally gonna w-"
Amy - "Win! I said it, not her!"
Samey - "Shut up!"
Ad blocker interference detected!
Wikia is a free-to-use site that makes money from advertising. We have a modified experience for viewers using ad blockers

Wikia is not accessible if you've made further modifications. Remove the custom ad blocker rule(s) and the page will load as expected.