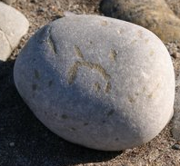 Lubert, labeled
The Rock
, is a pet rock who belongs to
Reddude
.
Biography
Lubert was just another rock in an alley way, until one day, a boy named Reddy found him. He has been with Reddy eversince, and seems to be his best friend.
Appearences
Trivia
Lubert was randomly made one day for a camp on TDI Camps Wiki.
Ad blocker interference detected!
Wikia is a free-to-use site that makes money from advertising. We have a modified experience for viewers using ad blockers

Wikia is not accessible if you've made further modifications. Remove the custom ad blocker rule(s) and the page will load as expected.