Girl Roomates is a realiaty show created by Sierra almost Jameson Anderson. It is about bonding and creating new friends and having fun. Unlike TDI, the group members and location are American. It takes place in Arcata, California.
Characters
Hosts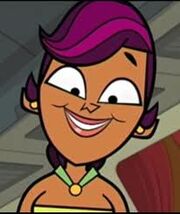 Group 1 season 1: The Friendly Foxes
Group 2 season 1: The Cool Chihuahuas

Episodes
Season 1
Welcome People!
To The Movies We Go!
Tell us Something we Don't Know!
Dinner at Denny's.
Our Viral Video.
Let's Get Some Joe at Starbucks.
Lazy Day.
Meet Cody!
Mall Madness!
Harry Potter vs.Green Latern
It's Raining and Pouring and Trisha is snoring with no heater charged.
Sleepover with Cody.
Wii time!
Let's get this party started!
How was school today?
I LOVE Hollywood!
Our Neighbor, Cody.
Maddy Potter and Sierra's stone
Shoppin' at K-mart
Molly's book idea
Bye! See ya' soon!
Ad blocker interference detected!
Wikia is a free-to-use site that makes money from advertising. We have a modified experience for viewers using ad blockers

Wikia is not accessible if you've made further modifications. Remove the custom ad blocker rule(s) and the page will load as expected.