Britt, labeled as the Brit, is a contestant on Total Drama Frozen.
Background
Britt grew up in the ever-popular city of London, England. It's in this hustle and bustle city that he developed his bizarre manner of speech (some might call it an accent, but they would be mistaken.). He would spend his days with his mates, as they went to the cinema, or down to the stone-filled beach. But part of Britt wanted something different, when he was at home, wrapped up in his blanket and sipping from a cup of tea he would watch Total Drama. The show was his all-time favourite, and when they came to London, for World Tour, he was there, silently cheering on team Amazon. All of that would come to help Britt, as he and Sierra began to blog together, and eventually, when they were casting for the new season, Sierra was able to sneak his name into the draw for him. Britt joined Total Drama Frozen to show the world that the Queen knows how to run a country, and that the brit's will always be in it to win it!
Total Drama Frozen:
In It's a Winter Wonderland Britt arrives after Hannah, and his accent and looks daze her. When she suddenly kisses him, he is shocked. When he doesn't say anything, she runs away. Britt wants to chase after her but Saber stops her. Later, Britt is seen with Saber telling Twilight if she makes a snowman her wish will come true. When he is announced to be on team Elf, he is shown cheering with the rest of his team. 
It's Still a Winter Wonderland
Theme Song: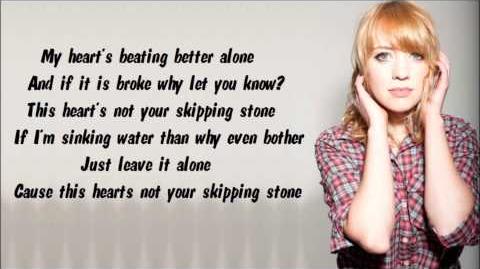 Artwork:
Trivia
The character image was drawn by, Manatee, thank you!
In the original Frozen, Britt also placed second- However the outcome was very different. 
Ad blocker interference detected!
Wikia is a free-to-use site that makes money from advertising. We have a modified experience for viewers using ad blockers

Wikia is not accessible if you've made further modifications. Remove the custom ad blocker rule(s) and the page will load as expected.