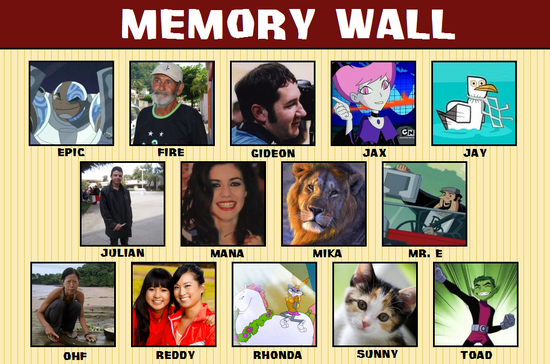 Fourteen users from around the wiki have been sequestered for the battle of the ages. Stripped of their utmost dignity, they will all be entering the same exact house: the infamous Big Brother house. Here, they shall compete for food, luxury, and most importantly: power. Each week, through the trials and troubles of the game, one user will be evicted, ultimately leading up to the final two users standing. At that point, those final two users must fight to convince their former competitors why they deserve to win this legendary tale.
This is Big Brother - Wiki Edition.
Cast
HouseGuests
Week One
Episode 01: "TBA"
TBP
Voting History
1
Head of
Household
Nomination
(pre-veto)
Veto
Winner
Nomination
(post-veto)
Epic
Fire
Gideon
Jax
Jay
Julian
Mana
Mika
Mr. E
OHF
Reddy
Rhonda
Sunny
Toad
Evicted
Ad blocker interference detected!
Wikia is a free-to-use site that makes money from advertising. We have a modified experience for viewers using ad blockers

Wikia is not accessible if you've made further modifications. Remove the custom ad blocker rule(s) and the page will load as expected.